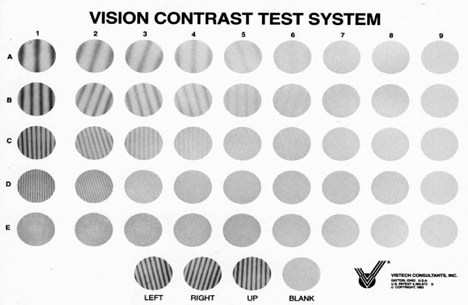 What Is The Test's Purpose?
A Visual Contrast Test can be an indicator of neurological dysfunction. In my case, it was indicative of neurological problems caused by mycotoxins produced by mold. Some other things that can be indicated by a Visual Contrast Test are:
Heavy metals in the body
Nutritional deficiencies
Alcohol consumption
Venom from stings or bites
How Does The Test Work?
A Visual Contrast Test measure the ability to see images with increasingly low contrast. Similar to a hearing test where sounds are played at successively quieter levels, the Visual Contrast Test show a series of striped images, each having less and less contrast.
The test is taken on a computer, tablet or phone. The test taker is asked to decide whether the stripes point left, up or right. As the contrast of the stripes decreases, it is harder and harder to determine the direction of the stripes.
Once the test is completed, the results are scored based on the percentage of answers that were correct.
My Results A Year Ago
Having suffered pretty severe neurological damage from mold exposure, I have been tracking my recovery progress. At the end of 2018, my functional med doctor recommended that I take the Visual Contrast Test as a baseline.
It was quite easy to take. The results are immediate. As you can see from my results below, my responses were quite a bit below typical.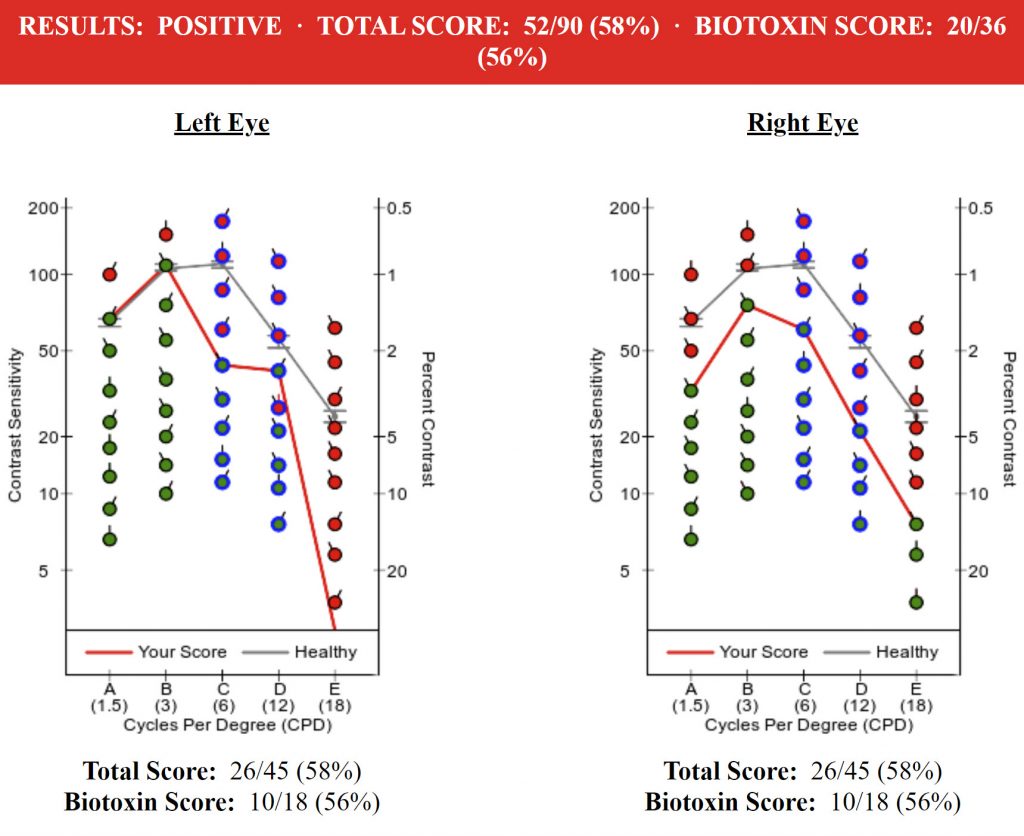 Current Test
I recently took the test again one year later. As you can see, the results from the last year of recovery has been quite beneficial. The results are at or above the typical healthy scores.
(I believe the below average score in the D column is because I knowingly and accidentally pushed the wrong button.)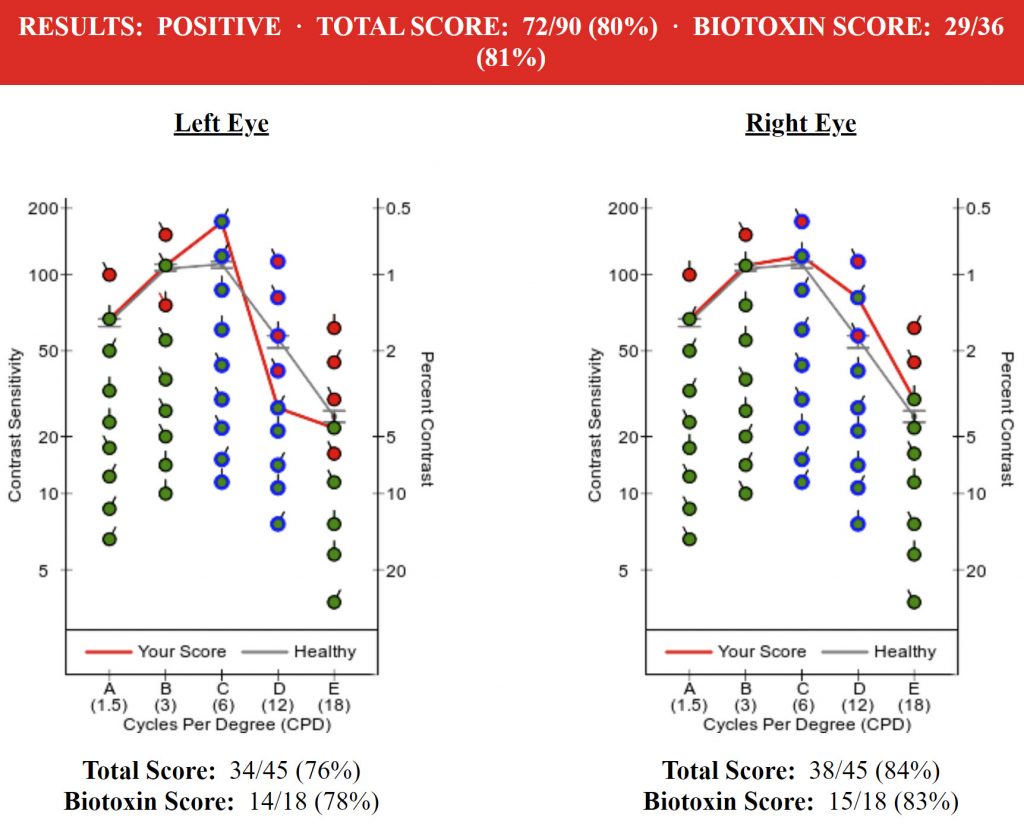 If you would like discuss testing or test results with Alessandra, feel free to schedule an introductory visit.